The Vinetrade iPhone App is now available on the app store.
You can use the app to manage your wine portfolio and track market prices.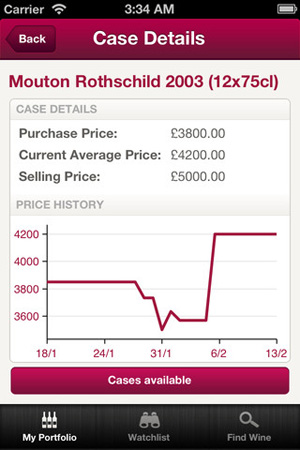 Download the app and get in touch if you have any feedback. You'll need to have a Vinetrade account to log in – feel free to request an invite if you don't already have one.
We're very excited to get this live and look forward to adding more features in the coming weeks.